Mandala Series Oil Warmer Set with 3 Fragrance Oils
The aromas we surround ourselves with, have a real impact on our mood and emotions – they've even been shown to influence energy levels. This set comes with three fragrance oils that are guaranteed to make you fall in love with your own home once again.
Fragrances
Pristine Nagachampa: The sweet and heady fragrance of our Pristine Nagachampa with fresh, floral and woody notes creates an alluring and divine experience. It will uplift your senses and transport you to a place of heightened awareness and create a positive aura around you.
Tranquil Camphor: Create a beautiful space for a time of calm, quiet and personal growth with our Tranquil Camphor. The calming scent of camphor combined with heady notes of eucalyptus, camphoraceous and balsamic promotes mental clarity, mindfulness and relaxation. This subtle yet distinct fragrance works like a charm to soothe your senses and create the perfect meditative ambience of a holy temple.
Divine Temple: An essence of divinity, holiness and purity. That is what you'll experience with our Divine Temple. It has invigorating and calming notes of mint, eucalyptus, coconut, basil and woody base notes that freshens up space, soothes the senses making one more receptive and open.
Specifications

MRP (Incl. of all taxes): ₹650

Contains: 1 N of ceramic pot, 6 N of T-light candles & 3 N of fragrance oils, 10ml each

Country of Origin: India
Packed & Marketed by: Aromee Brands Pvt. Ltd., 3rd Floor, 401, Sairam Central Mall, Syndicate Circle, Anantha Nagar 1st Stage, Manipal, Udupi, Karnataka - 576104
* Please note these are diffuser fragrance oils and cannot be used on the skin
Customer Reviews
Write a Review
Ask a Question
08/04/2022
अप्रतिम
साक्षात मंदिरात असल्याचे वाटते
Bhavana S.
Mumbai, Maharashtra, India
12/03/2022
Awesome ! Changed tha aura
Very good products. I have never used diffuser oils so soothing and intense. I kept diffuser in one room and whole house was scented .
Vivek A.
Chandigarh, Chandigarh, India
04/03/2022
Very nice fragrance
Worth to buy this mandala series of diffuser oil . Fragrance is very calm n pleasent. Highly recommended.
22/01/2022
Worth of every penny.
Devine Temple and Nagchampa are simply awesome . Camphor could be better. I would strongly recommend the Devine Temple if you want to make home smell like fragrance of temple contents … flower, camphor, Chandan , Haldi and all. Nagchampa is mesmerising. Camphor is not as good as other two.
Arvind K.
Hyderabad, Telangana, India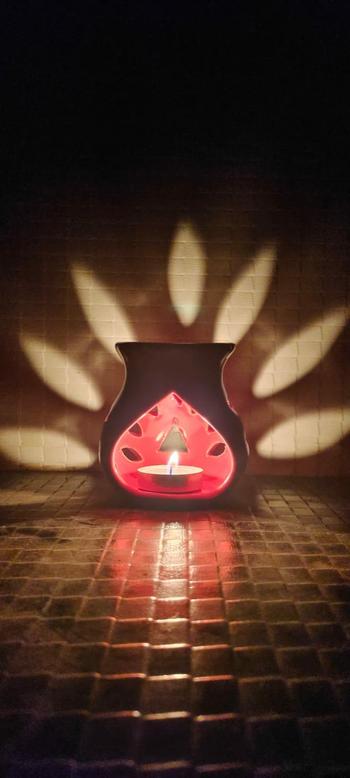 20/01/2022
Delightful
The set is pretty charming and the fragrances are pleasant and comforting !!
Navya
Hyderabad, Telangana, India