Iced Lemon Premium Freshener Sachet
With refreshing notes of green, citrus, orange, and caramel this is sure to make you long for a tall glass of iced lemonade! This tangy fragrance will make you feel brighter and is perfect for autumn vibes or when you want to curl up with your favourite book.
Top note: Green, Citrus, Lemon, Aldehydic
Middle note: Fruity, Fatty, Orange
Base note: Sweet, Powdery, Caramel
Scent Description: Sweet, Tangy, Lemonade
Scent Family: Floral, Citrus
EKAM's Freshener Sachets are. Most ideal for small spaces like cupboards, car interiors, wardrobes, bathrooms, storage rooms, shelves etc. You can hang it up anywhere you want to freshen the space up. These are great for when you're having guests over or you just want to create an ambience in your room.
Developed in Delhi, India, our freshener sachets are made from premium quality ingredients and are designed to last you for a whole month
Net weight: 10 g
Gross weight: 15 g
Fragrance life: up to 30 days
Dimension: 11 x 14 cm
MRP (Incl. of all taxes): ₹190
Mfg. date: Jan-2022
Best before: 24 months
Contains: 1 N of scented sachet
Country of Origin: India
Manufactured by: Pee K Industries, Block 229, Sector 2, Bawana Industrial Area, Delhi - 110039
Marketed by: Aromee Brands Pvt. Ltd., 3rd Floor, 401, Sairam Central Mall, Syndicate Circle, Anantha Nagar 1st Stage, Manipal, Udupi, Karnataka – 576104
Open outer pouch, cut open the transparent plastic wrap and take out the scented gel pouch. Do not peel off the sealed pouch. Now, hang this by its hook in the space you want to freshen up.
Do not open sachet cover & leave it exposed near combustibles or directly on surfaces.
Keep away from children and pets.
Aromee Brands Pvt. Ltd.
D.No: 6-234/2, Second Floor, Plot No: 7D, Baikampady Industrial Area, Mangalore, Karnataka – 575011
Phone: +91-8867915084 / +91-6366226493
(Timings: 9:00 AM to 5:30 PM | Mon – Sat, excluding national/ public holidays)
E-mail: cs@ekamonline.com
What we swear by
Customer Reviews
Write a Review
Ask a Question
11/04/2022
Multipurpose aroma sachets
The iced lemon sachet smells exactly like the name suggests! Its fresh and amazing! It is best for closets, washrooms, cars or even other spaces in the times when you want great fragrance as soon as you open your closet or washroom! I love the product and recommend it! Also I always purchase from ekam as it is made in India and the products are value for my hard-earned money :)
Shruti
Dhanbad, Jharkhand, India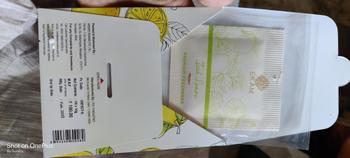 12/03/2022
Citrusy
My wardrobe smells so fresh orangy and amazing...
Sumita
Bhubaneswar, Odisha, India
11/03/2022
Happy with the freshner sachet. I have the same fragrance Reed diffuser. Lovely range of fragrances. But when in stock!
Trupti H.
Mumbai, Maharashtra, India
15/02/2022
Amazing fragrance!!
A very different unique fruity fragrance :-) Thank You EKAM!!!
15/02/2022
Loved the fruity fragrance
Fragrance is good. Strong, fruity and fresh fragrance.
05/03/2022
Amazing
Very refreshing and at the same time soothing scent although a little strong