Velvet Bloom Body Mist, 135ml
Velvet Bloom is fit for all seasons. It has familiar notes of citrus at first whiff. Its notes of herbs and spices impart a sweet and spicy warmth along with patchouli, jasmine, musky, and cedarwood. Balancing all this are the wonderful undertones of comforting vanilla and woody scents. Best for afternoons.
Top note: Citrus
Middle note: Floral, Jasmine
Base note: Woody, Musky, Amber, Patchouli, Vanillic & Cedarwood

EKAM's crowd-favorite body mists are the best fragrances for personal care and gifting. They are feminine fragrances which are great to be worn on summer days, fresh out of shower, after work outs and sports, and just about any occasion and time of the day. Pamper yourself with our pocket-friendly versions of perfumes.
Blended in our factory in Mangalore, India, our body mists are made free of parabens, are BIS certified for raw materials and are in accordance with Drugs & Cosmetics Laws.

Net volume: 135 ml
Gross weight: 300 g
Dimension: 7.5 x 6 cm
MRP (Incl. of all taxes): ₹350
Mfg. date: Mar-2021
Best before: 36 months
Contains: 1 N of body mist
Country of Origin: India
Ingredients: Ethyl alcohol (75% w/w, Denatured with 1% w/w Diethyl Phthalate), Perfume, DM water, Propylene Glycol, Methanol ester of hydrogenated rasin and 2- Hydroxy 4-Methaxybenzophenone.
Manufactured by: Primacy Industries Ltd., Baikampady Industrial Area, Mangalore, Karnataka - 575011
Marketed & Packed by: AROMEE BRANDS PVT. LTD., 3rd Floor, 401, Sairam Central Mall, Syndicate Circle, Anantha Nagar 1st Stage, Manipal, Udupi, Karnataka - 576104
Store in cool, dry place, away from direct sunlight for maximum shelf-life.
Apply on damp skin and layer with moisturizer for maximum effect.
Be careful not to get spray in your eyes.
Aromee Brands Pvt. Ltd.
D.No: 6-234/2, Second Floor, Plot No: 7D, Baikampady Industrial Area, Mangalore, Karnataka – 575011
Phone: +91-8867915084 / +91-6366226493
(Timings: 9:00 AM to 5:30 PM | Mon – Sat, excluding national/ public holidays)
E-mail: cs@ekamonline.com
What we swear by
Customer Reviews
Write a Review
Ask a Question
12/04/2022
Body Mist
Subtle and refreshing
Sukanya U.
Mumbai, Maharashtra, India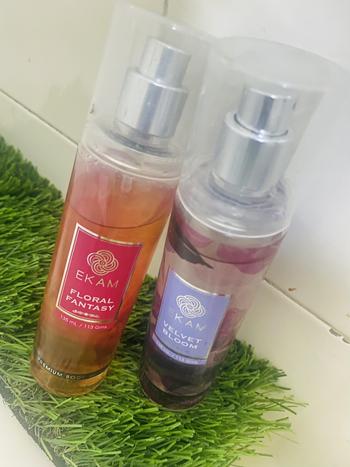 03/03/2022
Mild fragrance
It is very mild and good to use. Nice one. Lasts for long.
25/02/2022
Refreshing and soothing
The fragrance is just awesome and refreshing
Suruchi D.
Delhi, National Capital Territory of Delhi, India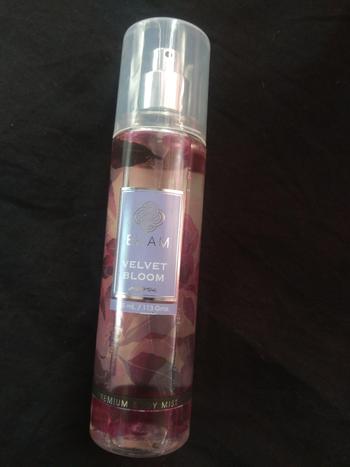 31/01/2022
The decent one.
soothing fragrance I'd say all the mists are just wonderful to use I have brought them all & spray each one of the variant one particular day.
Chandra L.
Bengaluru, Karnataka, India
26/01/2022
Soothing & divine
Refreshing and soothing frangrances. Lasts for a long time. Just love it!
22/01/2022
You can trust Ekam on fragrances
I was curious to order the mist as I have been using thier candles. It turned out to be amazing!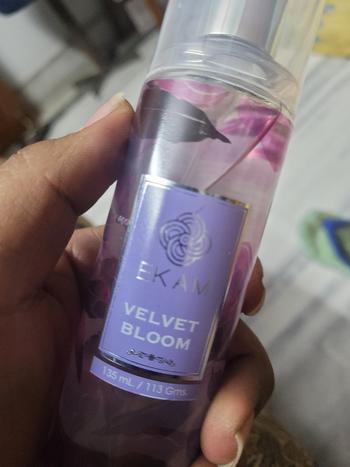 06/01/2022
Marvelous product
It is a product that is very uncommon and not easily available in your local store It stays very long time In love with the product
Shubham J.
Kolkata, West Bengal, India
24/12/2021
Refreshing fruity fragrance
Anshita S.
Shimla, Himachal Pradesh, India