Sweet Bond Shot Glass Scented Candle
'You are the best thing that's ever been mine'. — Taylor Swift
Feel absolutely treasured with our Sweet Bond candle which smells like dessert made especially for you.
Made from premium quality wax blends, this rose colour shot glass candle looks trendy & chic anywhere. Enjoy a thrilling, romantic vibe as you light it or send it as a beautiful gift along with flowers & cards. 
Top Notes: Raspberries, Red Berries, Aniseed
Middle Notes: Caramel, Milky
Base Notes: Candy Floss, Musk, Sandalwood
Scent Description: Dessert, Lucky in Love
Scent Family: Gourmand, Fruity, Spicy
Net weight: 40 g
Gross weight: 117 g
Burn time: 10 h
Dimension: 5.2 x 6 cm
MRP (Incl. of all taxes): ₹99
Mfg. date: Feb-2022
Best before: 24 months
Contains: 1 N of scented candle
Country of Origin: India
Manufactured by: Primacy Industries Ltd., Baikampady Industrial Area, Mangalore, Karnataka - 575011
Marketed by: Aromee Brands Pvt. Ltd., 3rd Floor, 401, Sairam Central Mall, Syndicate Circle, Anantha Nagar 1st Stage, Manipal, Udupi, Karnataka – 576104
The first time you use the candle, burn for at least 2-3 hours. Till a small pool is formed. This will prevent uneven burn, tongue flick, tunneling, spillage etc.
From second usage onwards, trim the wick a little before you light the candle. A pair of scissors will do. This will prevent wick folding on itself, flame dying out, mushrooming etc.
Do not light candle where there is air blowing, or near combustibles.
Reuse the glass jars with our votive refill candles..
Aromee Brands Pvt. Ltd.
D.No: 6-234/2, Second Floor, Plot No: 7D, Baikampady Industrial Area, Mangalore, Karnataka – 575011
Phone: +91-8867915084 / +91-6366226493
(Timings: 9:00 AM to 5:30 PM | Mon – Sat, excluding national/ public holidays)
E-mail: cs@ekamonline.com
WHAT WE SWEAR BY
100% lead-free wicks, imported from Germany & the US
Fragrances conform to IFRA (International Fragrance Association) standards
All Candles adhere to International ASTM (American Society for Testing and Materials) Quality Standards
Each candle uses paraffin & vegetable-based waxes of the highest quality
Colours used are UV protected, imported from Germany
Customer Reviews
Write a Review
Ask a Question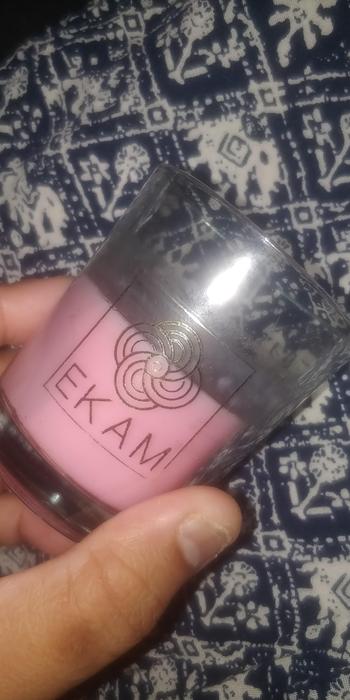 09/04/2022
Dessert in a shot glass!
That's how the candle should be named. Smells like a dessert to be tasted.
Neha S.
Mumbai, Maharashtra, India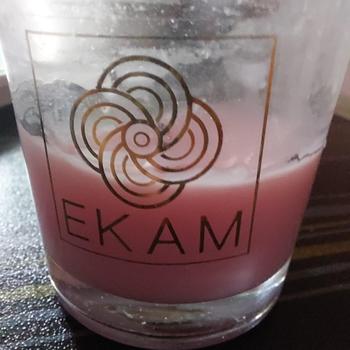 07/04/2022
Sweet smell
I loved this scent it so sweet and lovely a pure bliss!
Mrinalinee S.
Indore, Madhya Pradesh, India
13/03/2022
Pure bliss.. Love each and every fragrance of ekam
Reviewer
Bhubaneswar, Odisha, India
10/03/2022
Absolute Bliss
Stands out to its name, its an absolute Bliss.... Its my second Buy for I loved it so very much ....
02/03/2022
Review
Bubblegum fragrance , i like it
02/03/2022
Sweet
very sweet and pleasant smell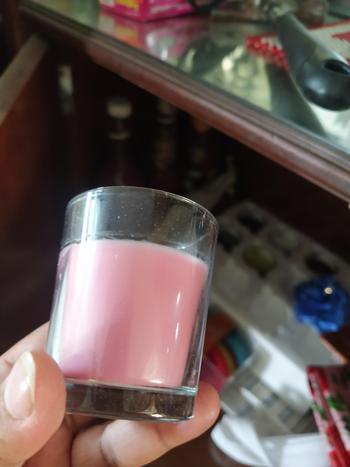 26/02/2022
Good one
It has a sweet fragrance, can be lighted one in a while.
Akansha A.
Bengaluru, Karnataka, India