Beautiful Day Body Mist, 135ml
Delivered between 5-7 Business Days
Sexy yet clean, Beautiful Day brims with city energy. It's blended with citrus, herbal, floral and musky notes that feel light, fresh, and sweet yet subtle. Be greeted with warm flowers and the fresh scent of leaves and tangy fruits. This aroma slowly and subtly gives way to the comforting scent of warm vanilla and tree bark.
Top note: Citrus, Fresh, Herbal, Balsamic
Middle note: Floral Jasmine
Base note: Musk, Vanillic, Woody, Patchouli
EKAM's crowd-favorite body mists are the best fragrances for personal care and gifting. They are feminine fragrances which are great to be worn on summer days, fresh out of shower, after work outs and sports, and just about any occasion and time of the day. Pamper yourself with our pocket-friendly versions of perfumes.
Blended in our factory in Mangalore, India, our body mists are made free of parabens, are BIS certified for raw materials and are in accordance with Drugs & Cosmetics Laws.
Net volume: 135 ml
Gross weight: 300 g
Dimension: 7.5 x 6 cm
MRP (Incl. of all taxes): ₹350
Mfg. date: Mar-2021
Best before: 36 months
Contains: 1 N of body mist
Country of Origin: India
Ingredients: Ethyl alcohol (75% w/w, Denatured with 1% w/w Diethyl Phthalate), Perfume, DM water, Propylene Glycol, Methanol ester of hydrogenated rasin and 2- Hydroxy 4-Methaxybenzophenone.
Manufactured by: Primacy Industries Ltd., Baikampady Industrial Area, Mangalore, Karnataka - 575011
Marketed & Packed by: AROMEE BRANDS PVT. LTD., 3rd Floor, 401, Sairam Central Mall, Syndicate Circle, Anantha Nagar 1st Stage, Manipal, Udupi, Karnataka - 576104
Store in cool, dry place, away from direct sunlight for maximum shelf-life.
Apply on damp skin and layer with moisturizer for maximum effect.
Be careful not to get spray in your eyes.
Aromee Brands Pvt. Ltd.
D.No: 6-234/2, Second Floor, Plot No: 7D, Baikampady Industrial Area, Mangalore, Karnataka – 575011
Phone: +91-8867915084 / +91-6366226493
(Timings: 9:00 AM to 5:30 PM | Mon – Sat, excluding national/ public holidays)
E-mail: cs@ekamonline.com
What we swear by
Customer Reviews
Write a Review
Ask a Question
09/05/2022
I recommend this product
Excellent
Very excellent & lovely product.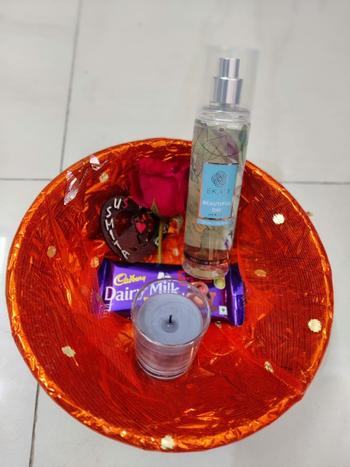 12/03/2022
Perfect gift
I gifted it to my friend and she liked it so much
Chauhan Dr.Kajal
Nagpur, Maharashtra, India
05/03/2022
Amazing
It was a wonderful gift for my friend n she loved it.. thank you ekam
Jasmine I.
Chennai, Tamil Nadu, India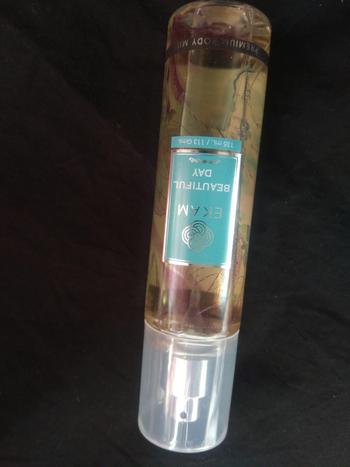 31/01/2022
The scent is calming
The fragrance is really calming will soothe your senses it feels like the ocean Calming & sweet.
Chandra L.
Bengaluru, Karnataka, India
27/01/2022
Mild but fresh
smells rly good! it's rather mild unless you spray a lot but nice fresh fragrance
Gunjan R.
Indore, Madhya Pradesh, India
26/01/2022
Soothing & divine
Refreshing and soothing frangrances. Lasts for a long time. Just love it!
19/01/2022
Beautiful Day
The name says it all!! Its very fresh and makes you feel good when you spritz it on yourself. Keeps you feeling good.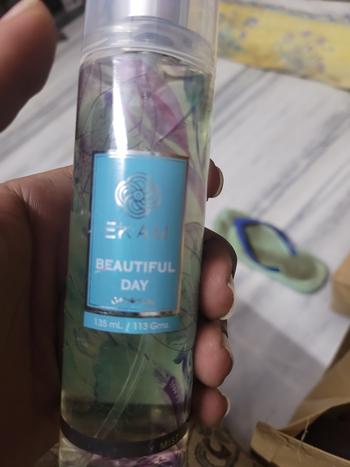 06/01/2022
Beautiful day
It has very fresh fragrance and its fragrance keeps you up through the day Good Work
Shubham J.
Kolkata, West Bengal, India