We are currently facing a technical glitch in our loyalty program. Customers are requested to get in touch with customer care on Monday between office hours 9:30am to 6pm
Crown Chakra Diffuser Essential Oil Blend, Chakra Series
Crown Chakra Diffuser Essential Oil Blend, Chakra Series
The seventh chakra- the Crown Chakra is located at the top of the head. It represents self-knowledge, self-will, and divine connection. When our Crown Chakra is blocked, we experience a mind/body disconnect, diminished spirituality or even anger towards the Divine. It can also manifest as a sense of hopelessness, emptiness, and loneliness.
Due to its direct connection to our nervous system and pineal glands, a blocked or imbalanced Crown Chakra also leads to poor sleep habits, anxiety, depression, forgetfulness, and long-term diminishing cognitive abilities.
Fragrance notes: Rosewood, Frankincense, Sandalwood, Lemon
EKAM's Crown Chakra Oil blend of Rosewood, Sacred Frankincense Sandalwood and Lemon will help in enhancing your perception of the truth and enable you to look at any situation with clarity and open-mindedness.
Rosewood: Promotes faith and opens you up to spirituality.
Sacred Frankincense: Helps you know your purpose in life. Promotes feelings of acceptance and love.
Sandalwood: Quiets the mental chatter of the mind. Aids in meditation and spiritual contemplation.
Lemon: Uplifts your mood and increases your energy
To maximize the benefit of the Crown Chakra Oil, use it during your yoga practice of Sirasna, or headstand, which activates our crown chakra by placing pressure on the tops of our heads.
EKAM's Chakra Series of aromatherapy oils are made from. These aroma oils have been specially blended to help balance your chakras and strengthen your yoga practice so that you are able to successfully combat the stress of modern-day life and lead a fulfilling and content life. When used on a regular basis, especially in combination with diet, yoga, and affirmations, you will see phenomenal benefits directly related to your chakras. While there are several methods of unblocking and balancing our chakras, one of the fastest and most enjoyable ways is by using essential oils.
Blended in our subsidiary factory in Mangalore, India, our aromatherapy oils are made from essential oils sourced diligently.
Net volume: 10 ml
MRP (Incl. of all taxes): ₹499
Mfg. date: Jan-2021
Best before: 24 months
Contains: 1 N of fragrance oil
Country of Origin: India
Manufactured by: La Scenteur Fragrance Technologies Pvt. Ltd., Baikampady Industrial Area, Mangaluru, Karnataka - 575011
Marketed by: Aromee Brands Pvt. Ltd., 3rd Floor, 401, Sairam Central Mall, Syndicate Circle, Anantha Nagar 1st Stage, Manipal, Udupi, Karnataka – 576104
Not for use on skin or as a substitute for medicines.
Best used with EKAM's Aroma Diffuser and Humidifier which keeps the molecular structure of the essential oils intact while diffusing the oils widely in the air.
Add 10-15 drops to the water of the bowl to diffuse fragrance.
Store in a cool, dry place away from direct sunlight.
Aromee Brands Pvt. Ltd.
D.No: 6-234/2, Second Floor, Plot No: 7D, Baikampady Industrial Area, Mangalore, Karnataka – 575011
Phone: 08046809555
(Timings: 9:00 AM to 5:30 PM | Mon – Sat, excluding national/ public holidays)
E-mail: cs@ekamonline.com
What we swear by
Customer Reviews
Write a Review
Ask a Question
23/06/2022
I recommend this product
Amazing
Love the chakra oils by Ekam, highly recommended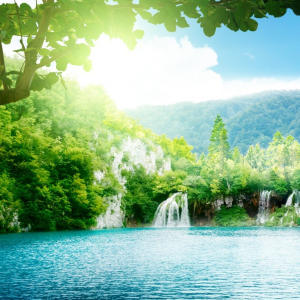 PD
Patricia D.

India
27/05/2022
Divine
Loved the fragrance has a strong effect
Akansha A.

India
26/02/2022
Reshmi
Bengaluru, Karnataka, India
20/08/2021
Crown Chakra Diffuser Essential Oil Blend, Chakra Series
Abhinandan s.
Bhopal, Madhya Pradesh, India
10/08/2021
Be with happy and uplifting vibes
This blend of essential oil helped me in getting rid of negative vibes and took me all together to a happy and blessed place. Thanks ekam for such a great product.
25/12/2020
Very good for meditation
It's having very great power of fragrance it's nice for yoga and meditation
Jagathi V.
Hyderabad, Telangana, India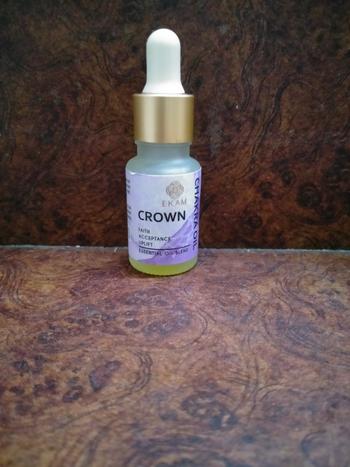 09/11/2021
Admirable
This is an admirable blend. Ekam has managed to successfully blend something like sandalwood (relaxing) with lemon (uplifting). It is also an underappreciated blend by me as this contrast of extremes makes it a complex and interesting blend. Will use it more frequently. Well done Ekam.
NS
Noida, Uttar Pradesh, India